Eindhoven, The Netherlands – Philips Horticulture LED Solutions, the leading provider of LED lighting solutions for the horticulture industry, and Light4Food, an innovator in closed cultivation systems, today announced their partner agreement to supply LED lighting systems for greenhouses and vertical farms. By combining their expertise, the partners aim to offer their customers the best possible solutions to meet their goals.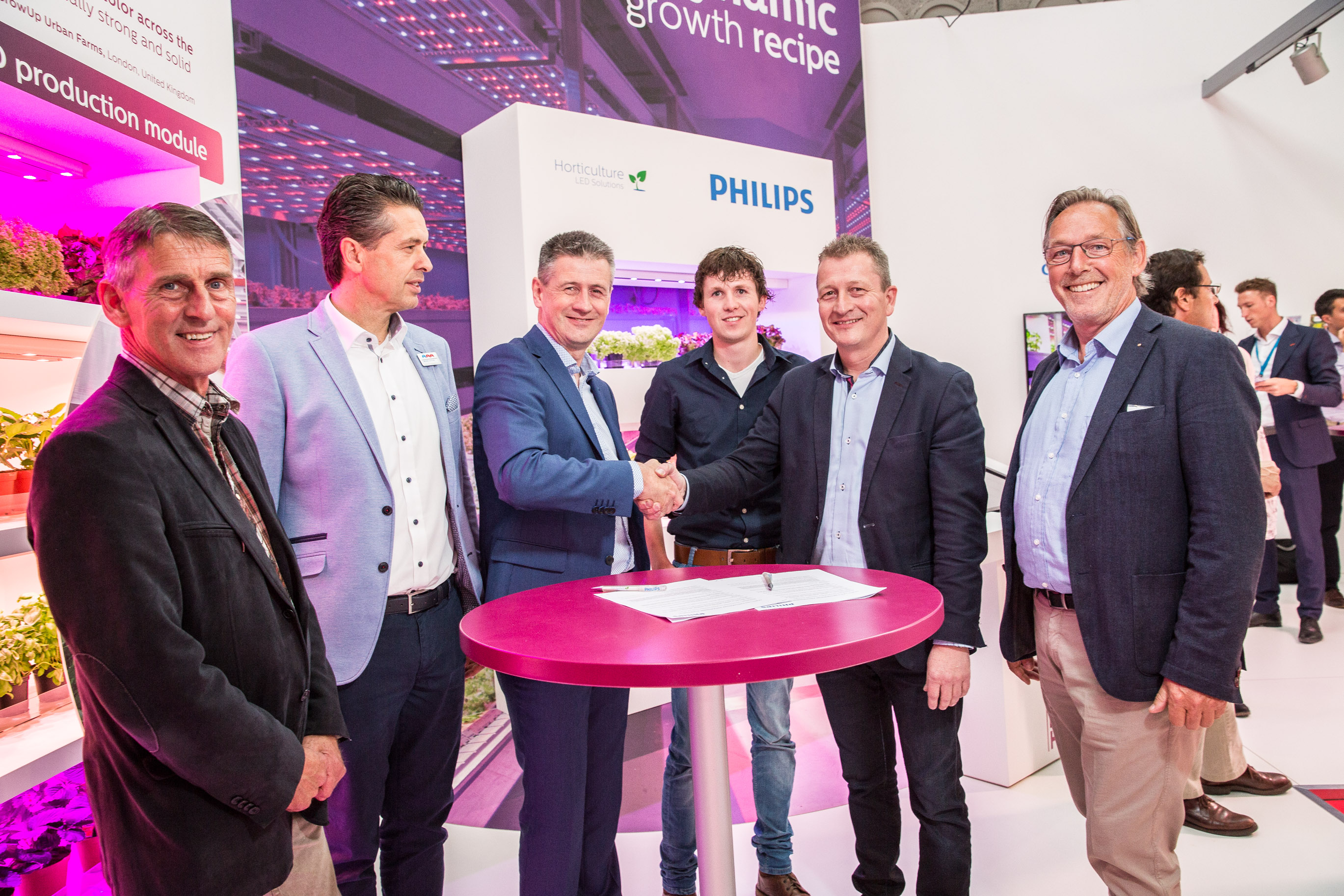 "We recognize the value of partnering with well-established horticulture manufacturers and suppliers to generate growth like never before for our customers," said Udo van Slooten, manager of Philips Horticulture LED Solutions. "We do this by building the customer business case based on a deep understanding of the customer's drivers, as well as our expertise in lighting, plant physiology and system integration. We are happy to welcome Light4Food to our extensive Horti Partner Network to add even more value to the business of our customers."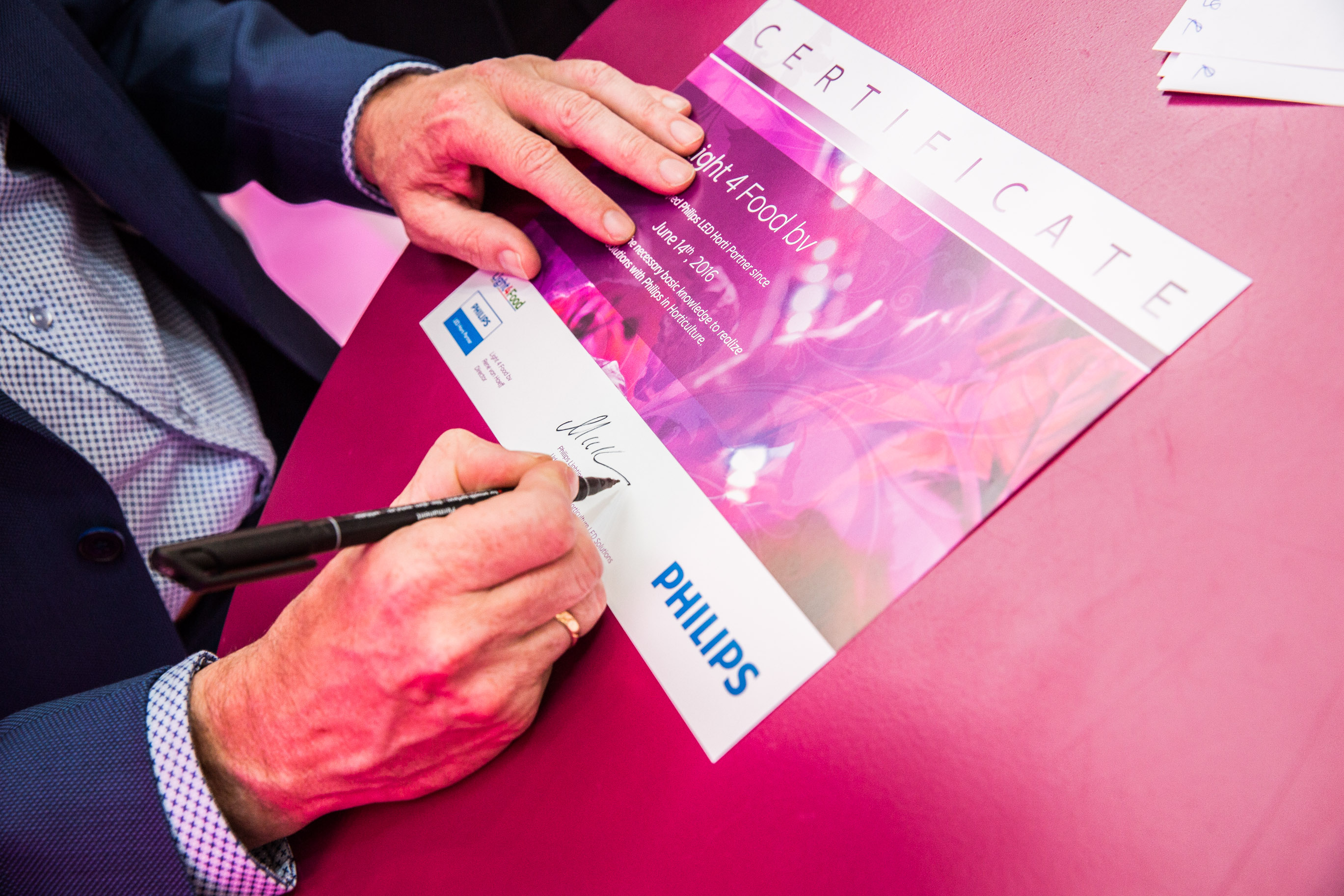 Light4Food is an innovative enterprise that designs, produces and mounts sustainable closed cultivation systems used for vertical farming or multiple layer cultivation. The company's Mobile Climate Chamber is a cultivation facility made up of modular components. Both the number of climate chambers and the size of the cultivation surface can be scaled as needed for small and large-scale research and crops. The Mobile Climate Chamber can be equipped with Philips LED production or Research Modules to create every desirable light spectrum. It also features a new air treatment concept to achieve the optimal growing conditions for each plant.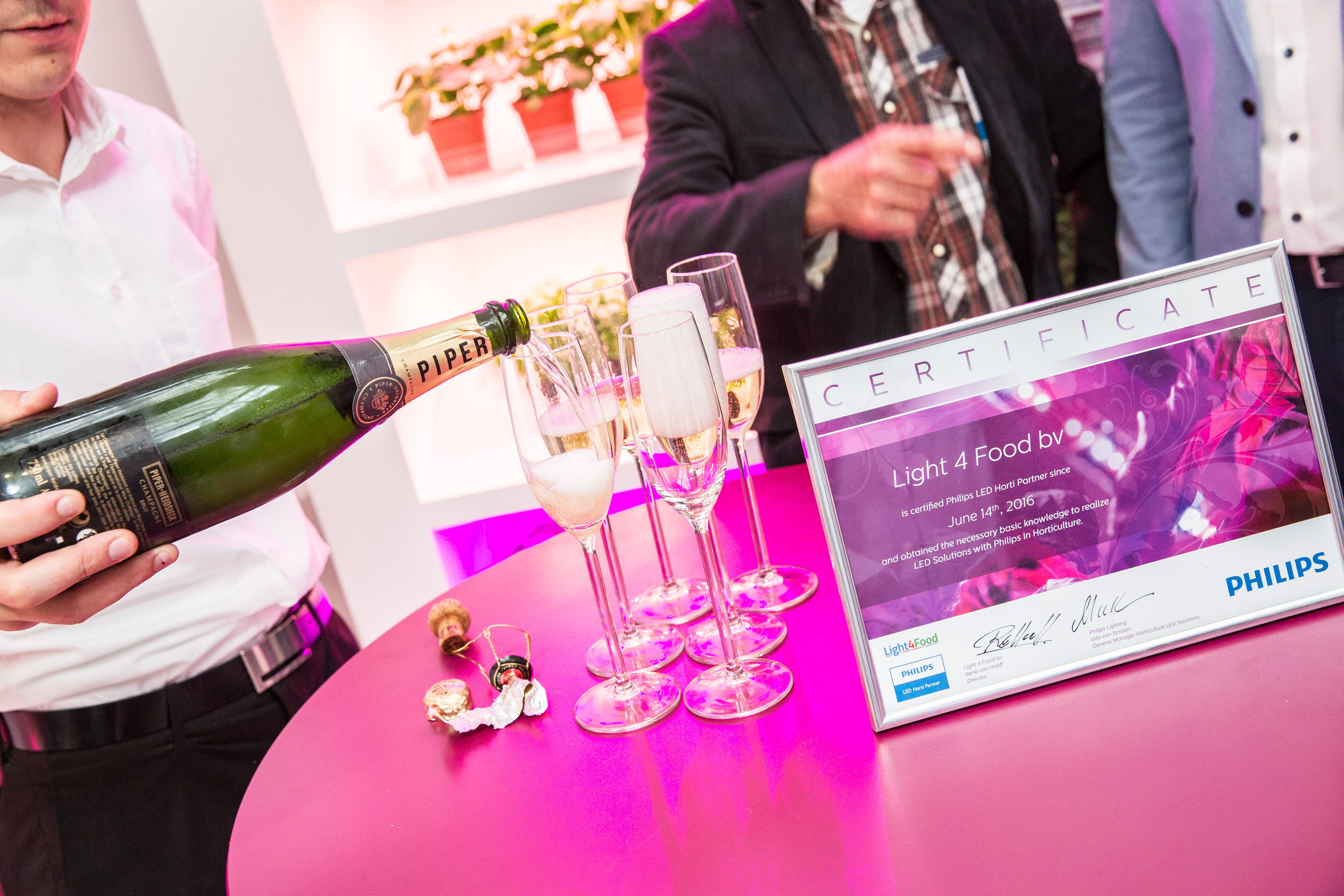 Rene van Haeff, managing director Light4Food is delighted to collaborate more closely with Philips Horti. He said, "The extremely broad expertise that Philips Horticulture LED Solutions has in cultivating greenhouse crops with LED lighting is unique in the world. They also have at this moment the best and most extensive portfolio of LED lights on the market. At Light4Food we want to offer our customers the best solution using LED lighting. The knowledge, products and service offered by Philips Horticulture LED Solutions fit perfectly with our ambition."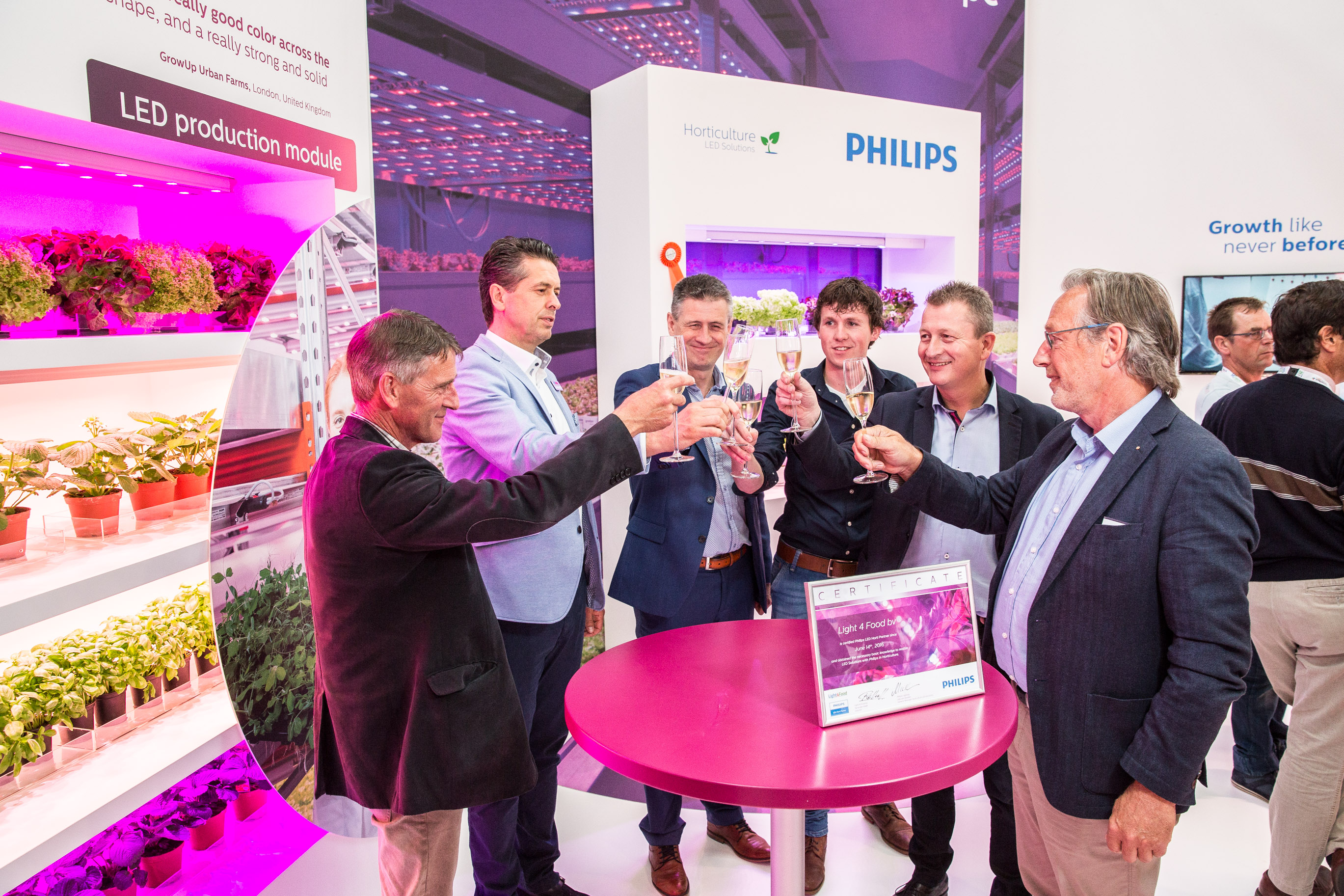 Employees from Light4Food will receive extensive training on Philips LED products, as well as in-depth information about light characteristics and the impact of light on plants. This training is designed to give Philips Horti Partners the required knowledge to advice growers on horticulture LED solutions and will be further supported by a multi-functional team consisting of a Philips Key Account Manager, Philips Plant Specialist and Philips Application Engineer.