HAS University of Applied Sciences students Roy van Leeuwen and Corné Verhage have successfully completed their internship at Light4Food which was led by Jasper den Besten (HAS University of Applied Sciences) and Niels Jacobs (Light4Food). This internship was during the last six months.
The assignment of the internship was the realization of a closed research facility where with Philips Research Modules the proper lightrecipes could be examined for the optimum growth of several leaf vegetables as for pot plants. A climate installation and a climate computer are mounted in the closed research facility so that the data can be digitally obtained.
Next to this assignment, Roy and Corné also did research to the growth of spinach on water and they have been part of the first big research in The Netherlands to lighting cucumbers with Philips LED Top- and Interlighting Modules.
Light4Food wants to thank Roy and Corné for their effort and wishes them a lot of success in their further careers.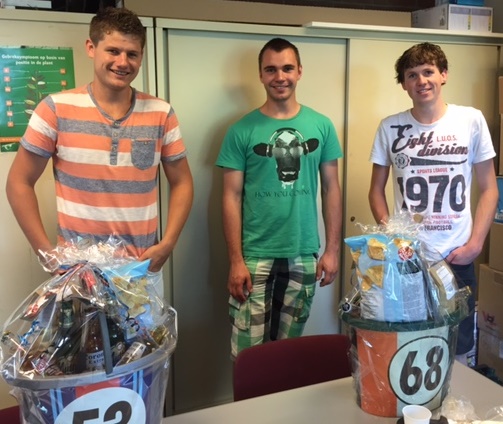 From the left to the right: Roy van Leeuwen, Corné Verhage and supervisor Niels Jacobs.