Light4Food is your partner in Indoor Growing. We realize TurnKey Indoor Growing projects, give advice and cultivation guidance in an Indoor Growing project and realize technical high quality Mobile Climate Chambers. We also deliver LED lighting solutions for greenhouses and use LED in other applications.
Indoor Growing is the cultivation of plants in a closed environment without sunlight. The ideal conditions for the plant are met in this indoor environment by having full control over the climate, the LED lighting and the nutrient solution. The research to find the right growing recipe is conducted together with our clients, making our clients our partners. Together we search for the right growing recipe for the optimization of the crop in an indoor environment.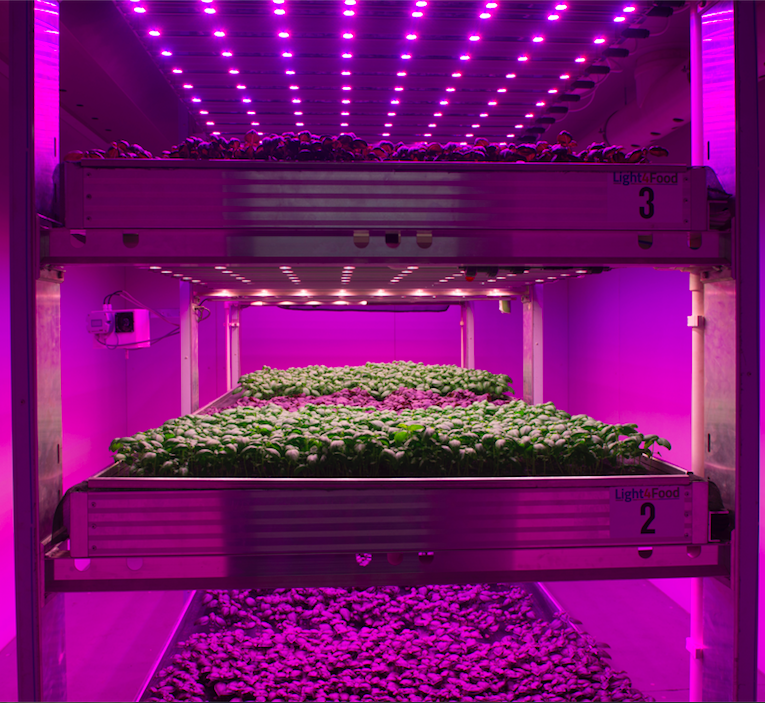 The pros of Indoor Growing:
Exclude influence from weather and climate;

Plannability of the cultivation;

Continuous production, everywhere in the world;

95% less water use;

Highest hygiene level;

Control over all parameters which influence the crop;

Reuse of heat flows to save energy;

Optimization of the crop and maximization of the yield;

Free of pesticides;

Better shelf life of the product.
Why Light4Food?
More than 30 years of experience in the engineering and realization of closed cultivation systems;

More than 10 years of own research in the cultivation of plants in an indoor environment;

Own test facilities to perfect the technical installation and indoor growing knowledge;

Interaction between Account Managers, Technical Engineers and Plant Specialists to create the ultimate system for your crop;

A client is a partner: together we search for the right growing recipe.